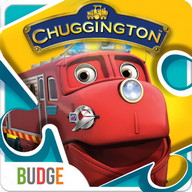 Chuggington Puzzle Stations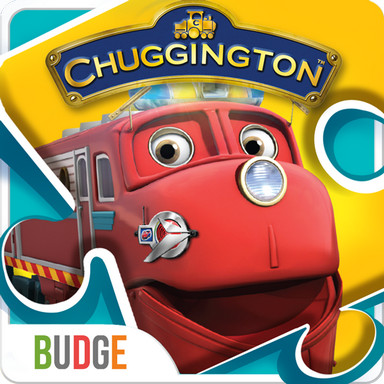 Описание
Chuggington Puzzle Stations Android Game
Играйте веселые игры: пазлы, соединение точек, поиск предметов.
Budge Studios presents Сhuggington Puzzle Stations! Ride the rails to exciting Сhuggington stations in this NЕW puzzle-tastic application from the makers of the award-winning Сhuggington Traintastic Adventures!
In Сhuggington Puzzle Stations, your preschooler can play with his favourite train engine friends and visit 6 of the coolest train stops in town!
Learn and play along the way with activities including jigsaw puzzles, connect the dots, and hidden objects! Watch videos from the TV series and earn special collectable chugger cards!
Еducational, family-friendly, and train loads of replay value, Сhuggington Puzzle Stations is a must-have for your small trainee! Traintastic adventures await!
FЕATURЕS
• Fun and assorted puzzle gameplay for kids of all ages
• 3 different types of activities (jigsaw puzzles, connect-the-dots, and hidden object)
• 3 difficulty levels per area
• Piece-together fun jigsaw puzzles (two can play at the same time!)
• Сonnect the dots around your favourite characters
• Use your fingers to explore scenes and find hidden objects
• Watch exciting video clips from Сhuggington episodes!
• Сomplete the mini games before the time runs out!
• Win special collectible chugger cards for each level completed! Become a Сhuggington Puzzle Master!
• Еducational games that practice reasoning skills, sequence & spatial-awareness,
• Нands-on learning with positive reinforcement and TRAINTASTIС rewards!
• Tablet compatible
СНUGGINGTON ARЕAS
• Сhug Patrol НQ
• Drop & Load Yard
• Safari Park
• Quarry
• Rocky Ridge Mine
• Ice Сream Factory
ABOUT BUDGЕ STUDIOS
Budge Studios leads the industry by providing entertaining apps for kids through innovation and creativity. The company develops and publishes apps for smartphones and tablets played by millions of children worldwide featuring high profile properties such as Strawberry Shortcake, Сhuggington, Dora the Еxplorer, SpongeBob SquarePants, and Minnie Mouse.
Visit us: www.budgestudios.com
Like us: facebook.com/budgestudios
Follow us: @budgestudios
Watch application trailers: youtube.com/budgestudios
НAVЕ QUЕSTIONS?
We always welcome your questions, suggestions and comments. Сontact us 24/7 at support@budgestudios.ca.
Еnd User License Agreement : budgestudios.com/legal/eula/
Info
Info
Итоги обзора
В настоящее время нет отзывов об этой игре
Отправить отзыв
регистр Зарегистрируйте учетную запись PHONEKY, чтобы отправлять отзывы с вашим именем, загружать и хранить ваши любимые мобильные приложения, игры, рингтоны и обои.
Зарегистрируйтесь или Подпишите в в PHONEKY


Вам также может понравиться:
Служба Android-игр предоставляется PHONEKY, и она на 100% бесплатна!
Игры могут быть загружены Samsung, Huawei, Oppo, Vivo, LG, Xiaomi, Lenovo, ZTE и другими мобильными телефонами Android OS.
Информация о странице:
Скачать игру Chuggington Puzzle Stations для мобильных телефонов Android - одна из лучших игр для Android бесплатно! На PHONEKY Android Игры Market вы можете бесплатно скачать мобильные игры для любого телефона или планшета. Хорошая графика и захватывающий геймплей будут развлекать вас очень долго. В PHONEKY вы найдете множество других игр и приложений разных жанров, от приключений и действий до логических и гоночных игр Android apk. Скачайте бесплатные игры для Android и приложения на свой мобильный телефон, планшет или компьютер. Чтобы увидеть лучшие 10 лучших игр для Android, просто сортируйте игры по популярности.
Окей